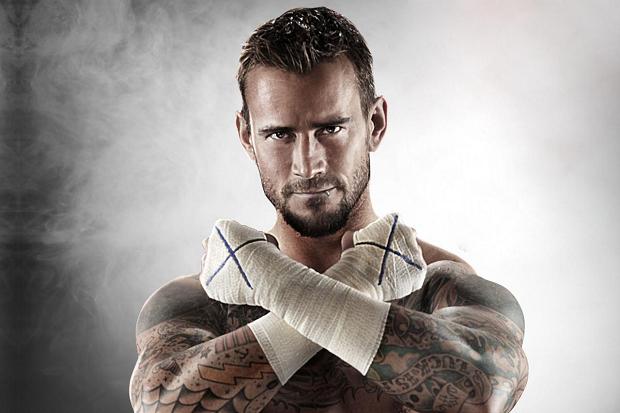 It's official, boys and girls! Phil Brooks, also known as CM Punk, a former pro wrestler for World Wrestling Entertainment (WWE) has inked a multi-contract deal with the UFC.
In an interview tonight with Joe Rogan during UFC 181, Brooks made the big announcement LIVE on pay-per-view (PPV) and finally put all rumors to rest of him switching over to mixed martial arts. His contract with the WWE has expired, and he now plans to compete in MMA full-time.
Earlier today, UFC President Dana White met with Brooks in Las Vegas, and had the following to say about "the longest-reigning WWE Champion of the modern era":
You never know (if someone can fight) until you get in there. He's not a guy that we would do what we did with Brock; we threw Brock right to the wolves. Brock started fighting all the top heavyweights in the world because of his wrestling background. CM Punk, we would bring him in just like any regular fighter, and he would fight a guy with a similar record to his, which is 0-0.
Brooks is expected to debut early next year against a fighter with a similar record. He currently trains jiu-jitsu under Rener and Ryron Gracie.