We're a
savage

webzine with

attitude.
We'll put your sense into
overdrive.
Formed in September 2010, Yell! Magazine set out to dominate the worlds of Heavy Metal, Horror/Sci-fi movies, MMA fighting, and hardcore Video Games. When you get into the specifics of these niche interests, we're confident that you'll appreciate Yell! Magazine for bringing all these bloody interests together in one place. If you don't see the connections that unite these topics, then we'll just have to beat them into you.
We're fans and we don't care to give you pretentious or indulgent shit. What we do care about is providing you with intelligent and honest covereage that's as straight forward as a blunt instrument to the back of the skull.
The nature of what we cover is often vulgar and shocking, and by association so are we. The topics we cover exist in society's subcultures, so if it's edgy, hard, offensive, bloody, violent, gives you a charge, makes you think, motivates or inspires you, we'll cover it — then Yell! about it.
The horror

, the horror, and the sci-fi, the thriller, and

the bloody…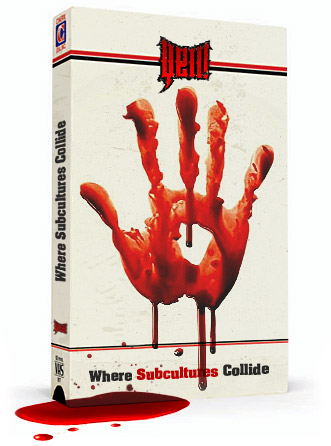 We really like to get our geek on when it comes to the movies we cover, which includes horror, sci-fi, suspense, thriller, slasher, thrasher, gorno, and more. From up-and-comers like Jason Eisner to industry stalwarts like Clive Barker, John Carpenter, or Dario Argento, we're here to give you the latest news, reviews, and opinions. Our film coverage includes shorts, full features, interviews, industry news, list articles, opinion pieces, festival coverage, trailers, the latest production shots, and more. We've buried ourselves in a shallow grave when it comes to immersing ourselves in the industry — just for your benefit.
---
World of MMA,
Hardcore Video Games

, and The Cult of Life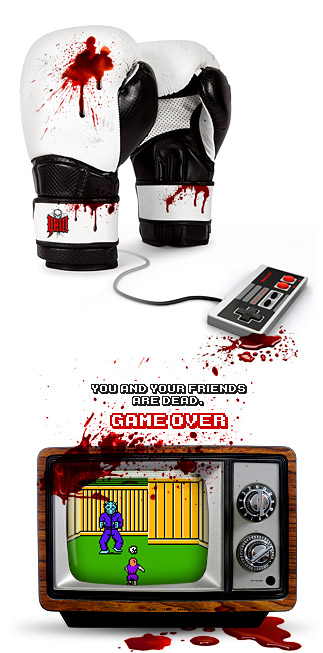 In our not-so-humble opinion, MMA is the fastest growing sport on the planet — and it has global appeal. We're on the bloody matt for you during panel conferences and the latest news, bringing you interviews, match news, fighter statements, ring girl galleries, and more. Whether its UFC, Strikeforce, or Bellator, we got you covered. Yes, yes, we're even there for you with the history-making women in the MMA.
Our video game interests are pretty broad, but keeping with the focus of Yell! Magazine we concentrate our attention on games with a mature rating (that means course language and blood!) and games with a focus on music (i.e., Guitar Hero, Rock Band, etc.). We keep you up to date on the latest news with release dates, trailers, convention news, and reviews.
Our Cult of Life channel is our version of a lifestyle channel, but not like GQ or Esquire or Vogue, no, our idea of cool is spiked leather and combat boots. Here we embrace and honor alternative fashion and body mods, including piercings and tattoos. We also give love to T-shirts, fitness, and the artists involved in movies, paintings, and album covers.
---
Heavy Metal

– The devil is in

all of us

Contrary to popular mainstream opinion, Heavy Metal is the best musical genre there is. Those who make it are infinitely more talented than the crap we hear in the Top 40 and the musicians and fans are greatly more intelligent than they're given credit for. We're not about destruction, violence, or hate… well, not all the time. The issues tackled in Heavy Metal music are often more than "I wanna party" or "I wanna get with you tonight"; instead, the themes in Metal often deal with politics, injustice, war, self-sacrifice, religion, self-confidence, isolation, and more. We understand that many fans find solice, brotherhood, and refuge in Metal, and since we've been drawn to the genre for the same reasons, we honor and respect that.

Yell! Magazine covers everything from punk to thrash to progressive to metalcore to death to melodic death to groove to doom to… well, you get the point. If it has anything to do with Heavy Metal, we're there to cover it. We're here to give you exclusive interviews of your favorite bands, industry news, tour dates, album releases, video releases, and more. Plus, we give you an honest opinion on a number of topics ranging from listing the best albums in a band's catalog to why certain artists matter more than others. Our Heavy Metal coverage is pretty deep.
---
Looking for more?
Would you like to receive more information about Yell! Magazine? Please use our contact form. We will make an extreme effort to get back to you within a few business days. If you need immediate assistance, please include the word "ATTENTION" in the subject line. We would like to thank you in advance for your interest in Yell! Magazine.