Well, Yellers! Time for you to weigh in and tell us what you think of the new Megadeth track, "The Threat Is Real."
Personally, I think it sounds damn amazing and very much aligned with where Dave Mustaine was going with The System Has Failed, United Abominations, and Endgame. Yup, the sound on "The Threat Is Real," and on the previously released track from the forthcoming album (Dystopia), "Fatal Illusion," is very different from what we were given on Thirteen and Super Collider, and that should make many fans very happy.
Although Mustaine's voice sounds as though it's aged considerably, he still sounds as impassioned and political as ever, and that's the important thing, right? We all age, and none of us are immortal, so shove it where the sun don't shine if you're among those who complain about heavy metal vocalists and how they don't sound the same as they used to.
Then there's Lamb of God's Chris Adler doing duty behind the kit. He sounds great, but he's not really doing anything beyond what previous Megadeth drummers have done. As the studio drummer on the album, he's most likely doing as he's been told.
Kiko Loureiro is also toeing the line with his playing as the band's new guitarist, but he's shredding with precise hunger. Maybe he wants to keep the gig.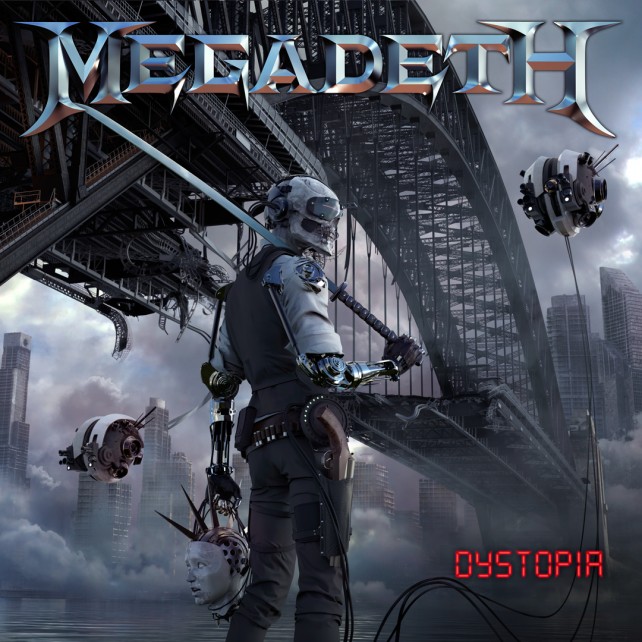 Dystopia lands on January 22, 2016. Will you be picking it up?
Pre-order the album here.
Rock Hard \m/