What's former Megadeth guitarist Mary Friedman been up to lately, besides dabbling away in Japan? How about lending his shredding talents to Los Angeles-based progressive metal outfit Redemption. The band, which features Nick van Dyk, Ray Alder (Fates Warning, Engine), Sean Andrews, and Chris Quirarte (as well as guitarist Bernie Versailles, who is presently on an indefinite medical hiatus), will release their sixth full-length, The Art of Loss, via Metal Blade Records worldwide, on February 26th!
The album is available for pre-order now in various formats at metalblade.com.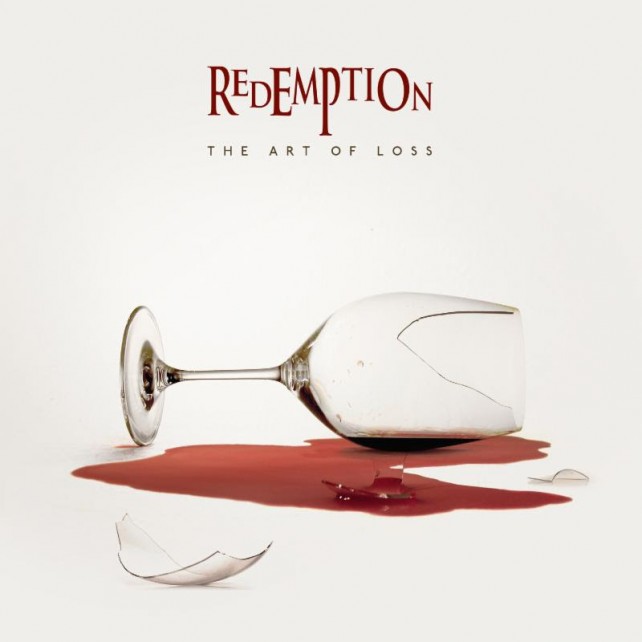 Understandably, Friedman is just a guest musician on this project, but while the work is exemplary, it seems like a wast of the ax-man's talents. We all know that he's capable of so much more than what we're given here.
Nonetheless, the album, clocking in at over 70 minutes, combines a blend of passion, melody, aggression, and complexity. The Art of Loss was produced by Tommy Hansen (Helloween, Pagan's Mind, Pretty Maids, etc.), who worked with the band on 2009's Snowfall on Judgment Day. The cover artwork was also created by long-time Redemption collaborator, Travis Smith (Opeth, Amorphis). Musically, The Art of Loss follows its predecessor (2011's This Mortal Coil), but their newest work finds composition, musicianship and production taken up another notch, with an array of songs ranging from hard-hitting melodic metal to the 23-minute epic "At Day's End"– plus, special guest appearances from Chris Broderick, John Bush, Marty Friedman, Simone Mularoni, and Chris Poland. See below for the official track-listing!
The Art of Loss Track Listing:
1. The Art of Loss (featuring Simone Mularoni and Chris Poland)
2. Slouching Towards Bethlehem (featuring Simone Mularoni and Chris Poland)
3. Damaged (featuring Marty Friedman)
4. Hope Dies Last (featuring Chris Poland)
5. That Golden Light
6. Thirty Silver (featuring Chris Poland, Marty Friedman, and Chris Broderick)
7. The Center of the Fire (featuring Chris Poland)
8. Love Reign o'er Me (The Who cover; featuring John Bush and Chris Poland)
9. At Day's End (featuring Chris Poland and Simone Mularoni)
Stay tuned for more Redemption news coming soon!
Rock Hard \m/