Creator James D. Schumacher III has unleashed Volume I of Inheritance: The Binding of Three. Working with graphic artist and co-creator James Burton, Schumacher has crafted a chilling tale combining a unique blend of abject horror and the very human struggles of coping with terminal cancer. Volume I of The Binding of Three is available April 15th on Outpouring Comics as well as retail locations around New Jersey, Salt Lake City, and California.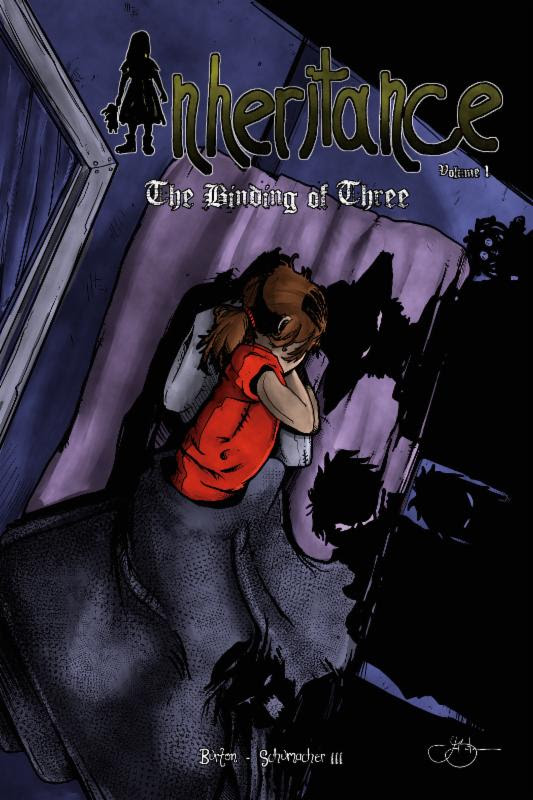 Inheritance Synopsis:
Inheritance tells the story of Serling Normandy, a motorcycle mechanic who recently committed his terminally ill mother for severe schizophrenia and hallucinations. Suffering from his own growing delusions, the same his mother has claimed to see his whole life, Serling decides to confront the insidious family secret — his long-deceased evil great-grandfather, Walter. A man so vile and hated that even in death he still conjures fear and terror among those who remember him. Delving into his family's insidious lineage, Serling unleashes Walter, who returns to the world hellbent on eradicating the last remnants of his family: Serling and his mother, Bean. Can Serling save his mother's life and his own soul or is it too late?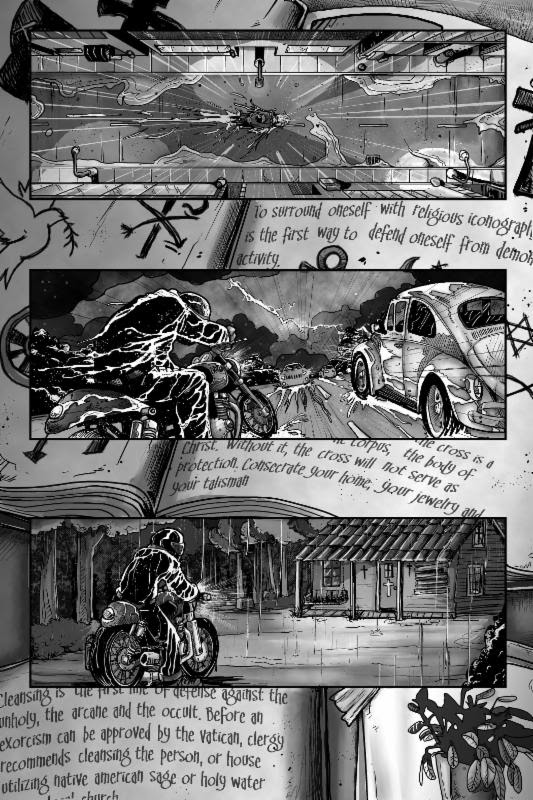 Order Inheritance on Outpouring Comics.
Rock Hard \m/