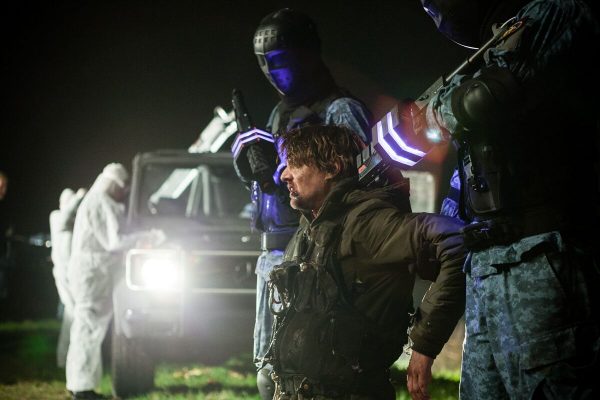 On May 19th, writer/director Tim Smit will make his feature debut on Ultra VOD (in select theaters on June 16th) with the VFX-heavy sci-fi flick, Kill Switch.
Kill Switch Synopsis:
Set in a future version of the world, the video-game-style plot follows an experiment for unlimited energy, harnessing parallel universes, which goes wrong. Chased by drones and soldiers, pilot and physicist Will Porter must race through an imploding world to get the Redivider box to a tower, which will save humanity, including his family, in the real world.
Acclaimed writer-director Tim Smit explodes on to the scene with his futuristic, VFX-heavy feature debut! Kill Switch charts the story of a pilot battling to save his family and the planet, based on Smit's short, What's In The Box?
Kill Switch stars Dan Stevens, Bérénice Marlohe, Tygo Gernandt, and Charity Wakefield.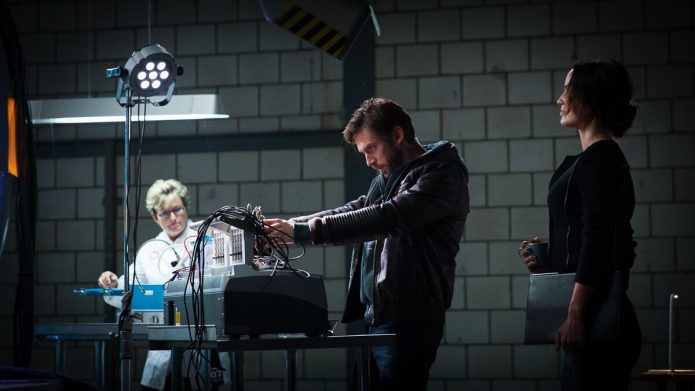 Also, you can explore the Kill Switch world like never before with the alternate reality game, which will go online May 7th, at 4 p.m. PST at presskillswitch.com. Currently, the website displays a countdown timer, and when that reaches 0, the site will go live.
Rock Hard \m/