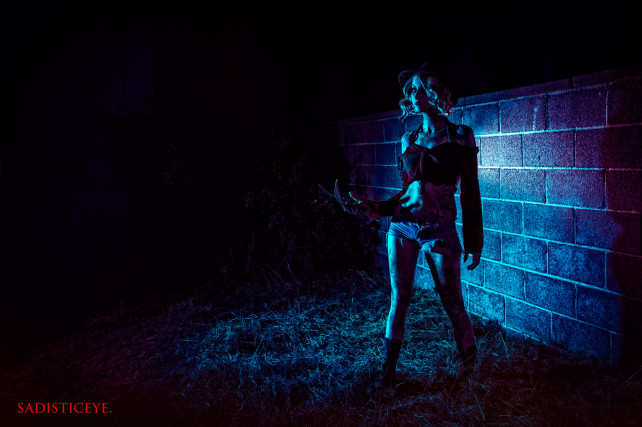 Shelly d'Inferno is not just a wicked gorgeous and talented alt model, she is also the kick-ass designer behind "Heavenly Inferno" designs! I got a quick chance to chat with Shelly about her designer work and the process behind her creations, check it out below!
---
Tell me your story; where did it all start for you?
"It all" can mean many things! It could've started with the beginning of the world, or when my soul got sucked into this body, or when I noticed I loved dressing up. Or when I started modeling and making creative outfits. There's many beginnings here, I'm not sure which one to pick!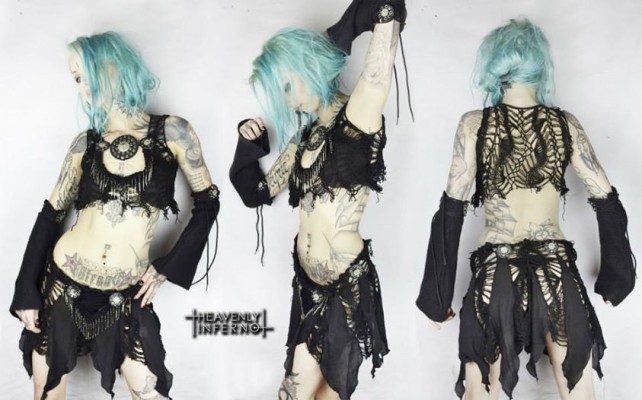 When did you decide you wanted to be a fashion designer?
I was meant to go to acting school as I was determined to be an actress, but after all auditions were done and dusted and approved I suddenly changed my mind. I had at the time recently discovered the fun with making clothes and I was thinking whether I'd want to go to school every day and act, or if I wanted to go to school every day and make. I decided to go for the latter and eventually started selling my creations online. Then tadaa!
Model: Siren Sycho
You describe your designs as "Upcycling post-apocalyptic/alternative fashion." Can you tell me a bit about why you are drawn to a more dark and edgy look?
I've loved the look of a "strong character" since I was little, anything creative was always super cool. Dark characters always fascinated me, maybe because they always look so damn cool and powerful in films? Anyway, as a teen I started getting into rock/goth/metal music and loving that I guess your creativity is drawn to the more edgy and dark sides. I do love bright things as well. Every now and then I make something less scary!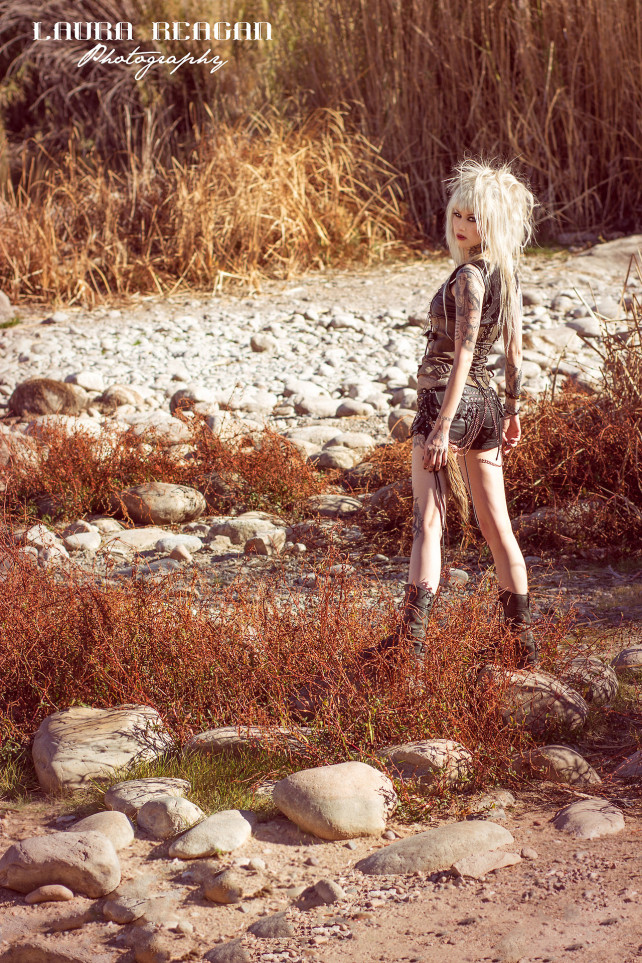 Photo credit: Laura Reagan
How often do you put out new designs?
As often as I can, it depends a lot on how much work I have in my other professions, which is modeling, fire performing, and make-up artistry. But there is usually at least five new Heavenly Inferno items every month.
Photo credit: Laura Reagan Photography
Want custom work? Shelly d'Inferno does that too. Learn more after the jump…